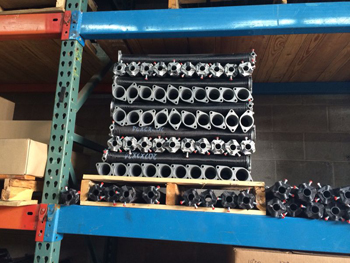 Davie garage door springs service is here to help with all of your needs. We've been working in the small 'western' community of Davie for many years, and we love it here. The town is a great place for people who want a relaxing, small-town environment to raise a family, retire, or just live a good life. We've worked hard to develop our reputation and are willing to do everythings it takes to keep being known as your hometown solution for all of your garage door needs.
Springs are an important part of your garage door system, because they're the bones of how things work. You really need to make sure that you take the time to find professionals to help you keep up with your maintenance and repairs because springs can be dangerous business. Whether you have broken springs that need repairs or if you're just looking for a maintenance service, we can help. We offer services like:
-Broken spring replacement
-Torsion spring and extension springs repair and replacement
-Broken spring repair
Because we've got years of experience and we have taken the time to learn about all of the major garage door systems, we can fix garage door spring issues of all kinds. It doesn't matter how big or small the project is, because we can handle it all.
If your garage door system isn't working properly and you don't need a full replacement, we can help with all types of repairs to get your system back to good working order. When it comes to spring repair, we've got everything that you need and more. This is not only a hassle when you have broken springs, but it's also dangerous, and you need to get it fixed quickly and effectively. With Davie garage door springs services from us, you'll trust that things are done right.
In Davie, there is only one solution for your hometown garage door service needs. Davie garage door springs service is a part of your community and we will do everythings it takes to provide you with the best service, parts, and repairs for your garage door at prices that you can afford. Call us today to get an estimate or discuss your needs, because we're always ready to help.
With emergency and same day service as well as flexible appointments, we are here for your satisfaction.